Gudiksen design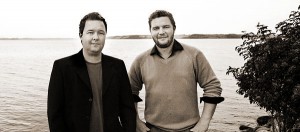 Gudiksen Design is an innovative design studio specialising in high functional quality furniture inspired by the Scandinavian light and environment.
The primary business of Gudiksen Design is product development within furniture, indoor living interior and accessories.
Gudiksen Design is operated by the brothers Karsten & Jakob Gudiksen. It was established in 2003 and is a member of the cooperation Danish Designers.
Warning: count(): Parameter must be an array or an object that implements Countable in /customers/5/6/7/mimondo.dk/httpd.www/wp-includes/class-wp-comment-query.php on line 399